Uyghurs are forced to work collectively in villages so that they can be monitored by the government all time.
Japanese clothing and lifestyle brand Muji says it has stopped exporting cotton sourced in Xinjiang to the United States, but rights groups say the company has done little to remove Xinjiang cotton — which has been linked forced labor by mostly ethnic Uyghur detainees who have committed no crime — from its supply chain.
The company said in comments e-mailed to RFA that since the outgoing Trump administration had banned imports of cotton and tomato products from Xinjiang last month, it had stopped exporting items made with Xinjiang cotton there "to comply with U.S. laws and regulations."
The ban, which came after reports emerged that the mass incarceration camps in Xinjiang were increasingly linked to lucrative production processes using forced labor….
Full Story: https://www.rfa.org/english/news/china/japan-cotton-02122021141610.html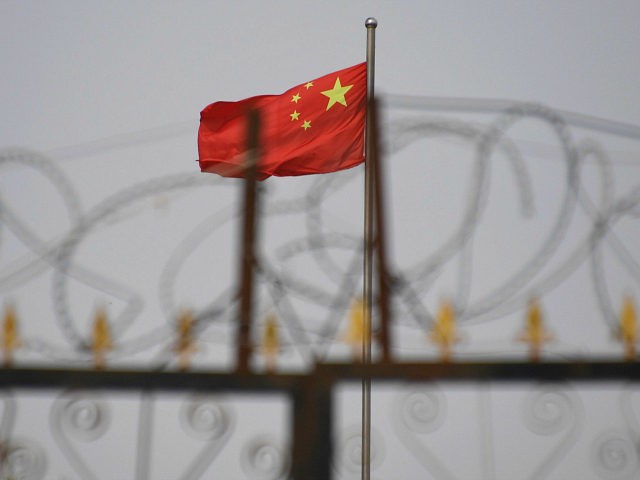 Video filmed secretly inside China and uploaded to YouTube over the past month documented about 20,000 concentration camp victims shuttled to textile factories and forced to work 12 hours a day, every day of the week.
Radio Free Asia (RFA) reported Thursday on the videos filmed by Miradil Hesen, a resident of the Aksu province where a major textile factory is located:
In his videos, Hesen gave detailed accounts of young women and other ethnic Uyghurs from the prefecture's Uchturpan (Wushi) county who are being forced to work at the Aksu Huafu Textile Factory 12 hours a day, with only one day free each month.
Rooms for workers are provided, but workers must provide their own food, said Hesen, now under arrest in eastern China's Jiangsu province after being sought by police for downloading Instagram onto his mobile phone and for publishing videos criticizing China over rights abuses.
Salaries drawn by forced laborers in Aksu, who earn only 1,500 yuan per month (U.S. $220) are not enough on which to live, and deductions of from 40 to 50 yuan (U.S. $6-7) are removed from workers' pay for time taken off for reasons not normally allowed, Hesen said.
Full Story: https://www.breitbart.com/national-security/2020/10/23/uyghur-films-china