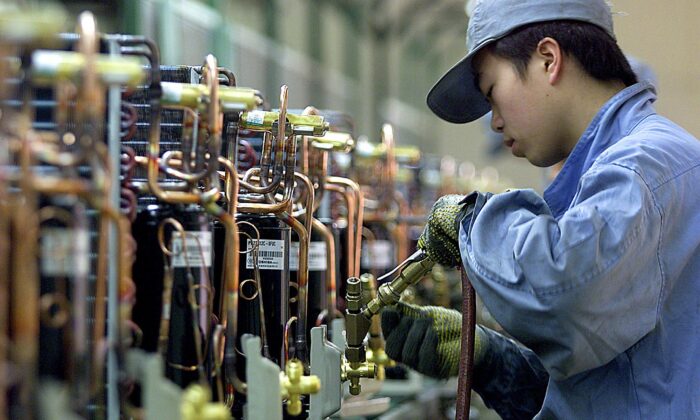 Japanese Enterprises Suffer from Shanghai Lockdown, Most Plants Suspend Production
The prolonged lockdown in Shanghai has taken a heavy toll on the operation of foreign companies. Most Japanese factories in Shanghai came to a standstill and the problem spilled over to domestic Japanese manufacturers that have halted production due to a lack of necessary spare parts.
Roughly 63 percent of Japanese factories in Shanghai are idling due to strict lockdowns over the city that drag on the supply chain, said a survey released on May 5 by the Shanghai Japanese Commerce & Industry Club, according to Japan-based media Nikkei on May 6.
Survey responses from the 54 Japanese companies with factories in Shanghai showed that with 63 percent suspending operations and the others operating at less than 30 percent capacity, 91 percent of the Japanese companies are  significantly impacted by the Shanghai lockdown.
Honda Motors April output of its Suzuka Factory in Japan was reduced by half of its usual rate, according to Nikkei.
Full Story: https://www.theepochtimes.com/japanese-enterprises-suffer-from-shanghai-lockdown-most-plants-suspend-production_4465420.html