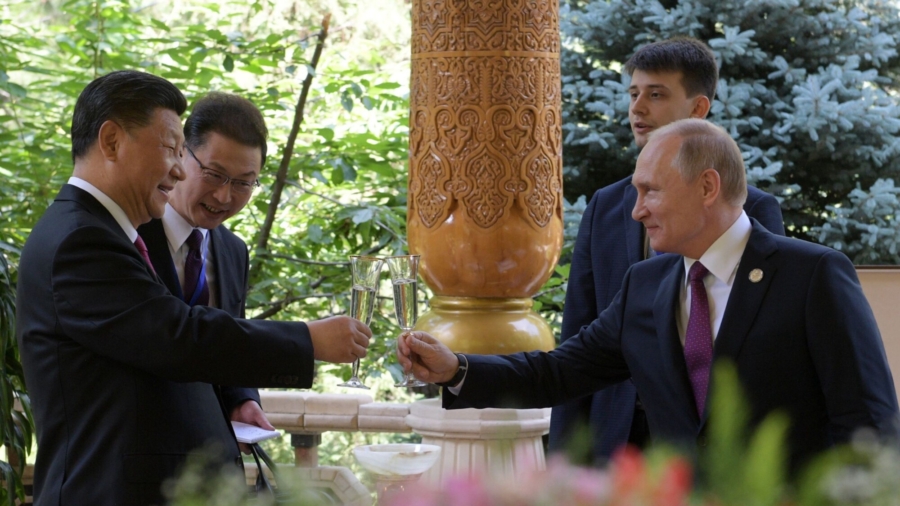 Moscow and Beijing have been keeping each other abreast of their plans in the leadup to the Ukraine attack, according to two lawmakers.
"I think they have coordinated and I think that China is in a better position letting Russia go first, to evaluate," Rep. Ken Buck (R-Colo.) told EpochTV's "China Insider" program at the Conservative Political Action Conference (CPAC) on Feb. 25.
By watching the world's reaction on Ukraine, China is trying to gauge its next steps on Taiwan, the self-ruled island that the Chinese Communist Party claims as its own territory and long planned to bring under its control, by force if necessary.
"China has designs on Taiwan," said the lawmaker during an interview in Orlando, Florida. "And they want to see if the world imposes real sanctions on Russia, and how much it hurts Russian, and what really the willpower is to stop an aggressive nation from gaining further territory."
Article: https://www.ntd.com/russia-china-plotting-behind-the-scenes-ahead-of-ukraine-invasion-congressman