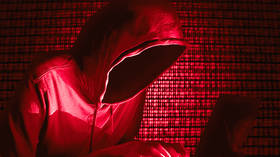 The head of UK domestic intelligence service MI5, Ken McCallum, has advised MPs to beware of China and Russia's "interference alerts," which he believes will occur increasingly often as these two countries are allegedly aiming for international supremacy.
In an interview with the Daily Mail, McCallum said that since the January spy scandal in parliament involving Chinese 'agent' Christine Lee, several MPs have raised concerns over the suspect approach. According to the MI5 chief, Russia and China are also trying to access advisers in order to be informed on the prime minister's activities.
"It will always be the case that those that are seeking to exert influence on our political life will want to influence those advisers in order that their point of view can be heard. Those advisers themselves are typically very aware of these risks," McCallum said.
Full Story: https://www.rt.com/news/549997-intelligence-russia-china-interview/