Frank Dong – The Epoch Times.
China seems to be on a "hoarding spree," stockpiling strategic commodities from chips, minerals to grains and cotton. In its global purchases, the United States is one of its largest suppliers.
Beijing has been hoarding chips. Industry experts believe China's nationwide hoarding played a role in the global chip shortage. In fact, China's State Administration for Market Regulation in August launched a probe into hoarding and other speculative practices as the regime found it disrupted its own market.
It also prompted the U.S. Commerce Department to request global major semiconductor manufacturers to provide their sales data in September. The information it sought included who were the top three buyers of the firms' products in each of the last three years. Some analysts said Washington needed the data to figure out to what extent China's storing caused the chip scarcity.
China began hoarding chips in 2019 when the Trump administration imposed sanctions on its telecom giant Huawei. Fearing they could be next, Chinese companies, many of which are state-run, purchased a large number of chips enough to cover their needs for the next few years.
As the leading country in electric vehicle (EV) manufacturing, China is aggressively sourcing cobalt, a key metal in making EV batteries, from overseas. In the past five years, the second-largest economy has acquired most of Congo's cobalt-producing mines, which produces two-thirds of the world's supply.
As of last year, 15 of the 19 mines in Congo were owned or financed by Chinese companies, according to a recent New York Times report. Beijing funded the gluttony—"The companies had received at least $12 billion in loans and other financing from state-backed institutions, and are likely to have drawn billions more," the report said.
China's buying spree of cobalt started when American-owned mining giant Freeport-McMoRan sold its two large cobalt reserves in Congo to a government-backed Chinese conglomerate. The sale "marked the end of any major U.S. mining presence in cobalt in the country," the report added.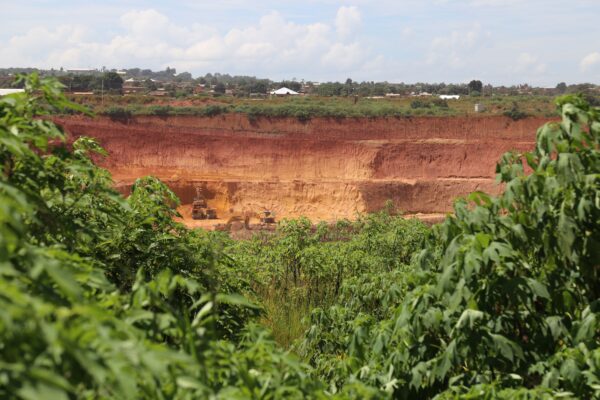 In the field of agricultural commodities, China's stockpile is equally stunning. U.S. Department of Agriculture statistics show that China currently holds nearly half of global reserves of corn and other major grains.
China's grain purchases surged earlier this year. Corn and sorghum imports jumped four and five times respectively from a year ago. It is expected that China's reserves of corn, rice, and wheat will reach 69 percent, 60 percent and 51percent respectively by the first half of 2022.
The United States and Brazil sold a major part of the agricultural commodities to China. U.S. exports of soybeans and soy-based products during the 2020-21 season reached an all-time high of 74.76 million metric tons, with two-thirds of them shipped to China.
China is also buying American cotton on a large scale. Weekly exports of U.S. cotton to China in October increased by one-third from last year, pulling U.S. cotton reserves down to this year's lowest point. Although it is expected America will see a cotton harvest this year, it could come much later than usual because of lower temperatures. Cotton prices have thus soared.
At China's central economic work conference earlier this month, Beijing identified securing the supply of primary goods such as agricultural products and minerals as one of five significant issues to prepare for amid global challenges.
The leader of the Chinese Communist Party (CCP) Xi Jinping said at the conference that China must establish a "strategic baseline" to ensure self-sufficiency in key commodities, for securing the supply of primary products will help advance the country's long-term agenda.
Analysts say that tensions with the United States and its allies such as Australia, another major food exporter to China, could prod the communist regime to dramatically raise food reserves.
In recent times, Beijing has increasingly emphasized "food security." But Andrea Durkin, senior fellow of global food and agriculture at the Chicago Council on Global Affairs, said in an August note that the enormous quantities in China's control "translates to thinner reserves available for broader global food security."
"The opacity surrounding the size and quality of the reserves also leaves open questions about how much China needs to maintain 'adequate' stocks," she added.
The CCP is not transparent in reporting its strategic reserves, and international purchase records and trade group estimates can only provide a partial picture of the precise contents of the regime's stockpile.
Some experts have warned that the Chinese regime could weaponize its enormous stockpiles.
Beijing wants to "supervise the market forces that threaten the power of the strategic stockpile," Christopher Vassallot of the Center for the National Interest's China and the Pacific program wrote in November. "If the size of China's market enables its commodity traders to have global sway, and the top-down management of the stockpile augments that buying power, regulatory supervision works to ensure it strives for state goals."