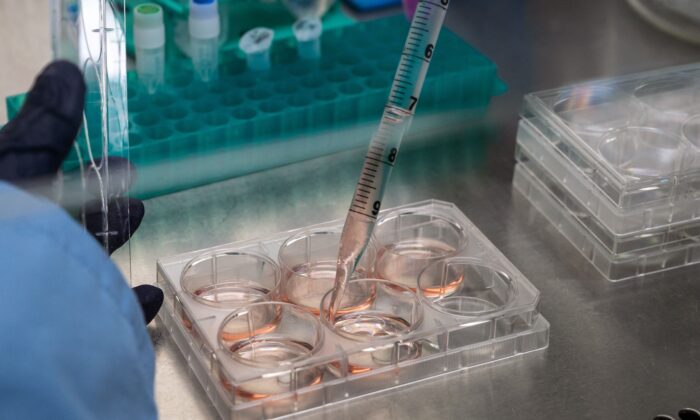 Eva Fu CHINA REPORTER
A Chinese scientist in California had been secretly passing confidential mRNA cancer vaccine research to her husband to benefit his lab in China, a federal agent is alleging in a recently filed criminal complaint.
For about five years, Chen Lianchun, who resides in San Diego, had been sending documents from her employer that were marked confidential to her husband Wu Chenyan, who ran a biotech laboratory in China, according to the complaint, which was filed in the U.S. District Court for the Southern District of California on Dec. 8.
Chen's work as a bench scientist performing early-stage mRNA cancer research would be "extremely useful" in leapfrogging Wu's project of developing a generic mRNA vaccine, a representative from Chen's employer told the FBI, according to court documents. The employer wasn't identified in the filing.
Wu drew the FBI's attention as early as December 2019, when his name appeared on a PowerPoint presentation on the phone of a Chinese defendant who had been convicted of violating U.S. export controls. The Chinese-language presentation, with Wu the presenter, gave a summary of the mRNA research progress of his lab, TheraMab, along with his investment plans.
In May, Wu was stopped by customs at Seattle-Tacoma International Airport during a transfer flight from China.
An inspection found in his suitcase up to 1,000 tubes of unlabeled, "undeclared, and improperly packaged" biological and chemical materials—items that Wu said were part of his lab equipment for setting up a new lab in San Diego, after shutting down his decade-old lab in China late in 2020, according to the court document.
He told the FBI in June that he didn't declare the items because he "did not consider the chemicals to be dangerous to him, because he uses them all the time," the filing states.
The couple had both been with the unnamed company for more than a decade. Chen was employed at the firm from 2011 through September, and Wu was an employee at the company's U.K. branch from 1999 through 2010.
Questioned by FBI agents in April, Chen claimed that she wasn't involved in drafting the 2019 TheraMab presentation and denied any knowledge of mRNA technology, according to the court document. She insisted that she hadn't passed any proprietary information to Wu, saying that she only worked on the early stage of the mRNA project at her company, which didn't involve research or program trials.
Despite the couple both vouching for Chen's lack of affiliation with TheraMab, the two had been exchanging emails attaching Word documents and PowerPoint presentations containing DNA sequence data, virus testing results, and weekly progress of Chen's work, according to the filing.
In November 2013, Wu emailed Chen with a text that states, "I need new vector sequences and sequence to be cloned," to which Chen replied with a file with the DNA sequence data "consistent with the research that Chen had been working on for Company A at the time," the court document states.
In May 2018, Wu forwarded an email from Chen from his Hotmail account to his TheraMab email account that contained a PowerPoint presentation, "PCR Results with second extracted DNA," with the label of Chen's employer firm and a confidential marking, according to the filing. The email also contained a word document detailing what work Chen had conducted and planned to do in the previous and following week.
Wu received two similar emails from Chen in the succeeding weeks. The company is investigating whether those files qualify as trade secrets, the court document states.
The FBI agent also highlighted social media communications that further confirmed Chen's involvement in the lab.
In 2019, an unknown person sent Chen a voice message on Chinese social media WeChat, congratulating the couple on developing a new medicine. Chen followed up by asking for funding, according to the filing.
"My husband is looking for investors. He has designed a medicine that uses RNA method to treat cancer," she wrote in a reply. "Animal test result is pretty good. More money is needed to move forward. Contact me if you want to know more."
Chen faces one count of felony charges for making false statements, while Wu has been accused of smuggling hazardous materials to the United States.
Protecting U.S. tech and pharmaceutical fields from theft of trade secrets to benefit China has been a growing concern for the United States.
In April, a hospital researcher was sentenced to 33 months in prison for stealing at least five trade secrets from the Nationwide Children's Hospital's Research Institute in Columbus, Ohio. His wife, also a lab researcher at the institute, was sentenced to 30 months in prison in February for her role as a co-conspirator.
This past July, two Chinese hackers were indicted for stealing sensitive information worth millions of dollars. The intrusions had targeted vulnerabilities in biotech companies known for COVID-19 related research, according to prosecutors.