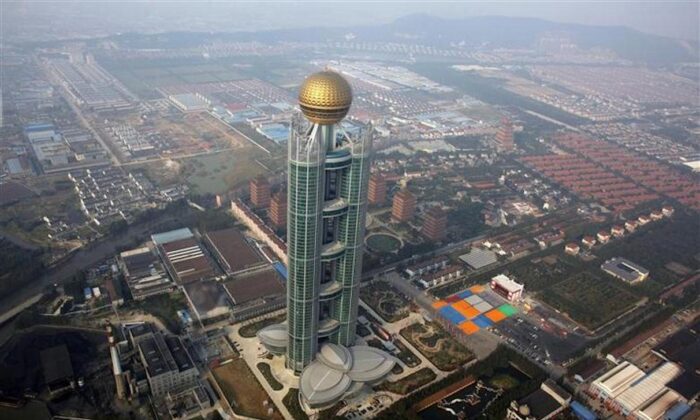 Huaxi Village in Jiangsu Province, once touted by the Chinese regime as "China's richest village," is in financial trouble, a situation that reveals the corruption among the elites, experts say.
Huaxi Group, a company that's collectively owned by the village and its residents, and has many sub-companies and listed affiliates, has a debt load of 40 billion yuan (about $6.17 billion), leading some Chinese media to claim that it's bankrupt.
On Feb. 25, a video that showed a large number of residents waiting in several lines in the village square to withdraw their money from Huaxi Group went viral. Some residents told Chinese media that since Feb. 24, the dividend of Huaxi Group's shareholding has suddenly dropped to 0.5 percent from 30 percent. Because the 30 percent dividend had lasted for several years, many villagers invested.
Full Story: https://www.theepochtimes.com/chinas-richest-village-in-financial-crisis