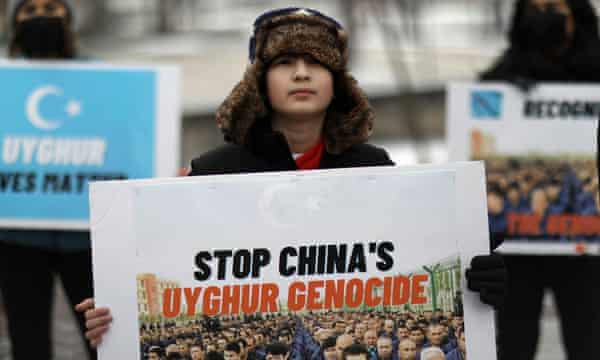 Canada has become the second country in the world to describe China's treatment of its Uighur minority as a genocide, following a contentious parliamentary vote which is likely to further raise diplomatic tensions between the two nations.
Lawmakers approved the non-binding motion, brought forward by opposition Conservatives, to recognize China's actions in the north-western Xinjiang province as a genocide against Muslim Uighurs.
Prime minister Justin Trudeau and senior members of cabinet did not attend the vote on Monday. All other Liberal members present voted in favour of the motion, except the foreign affairs minister, Marc Garneau, who abstained on behalf of the government.
Full Story: https://amp.theguardian.com/world/2021/feb/22/canada-china-uighur-muslims-genocide