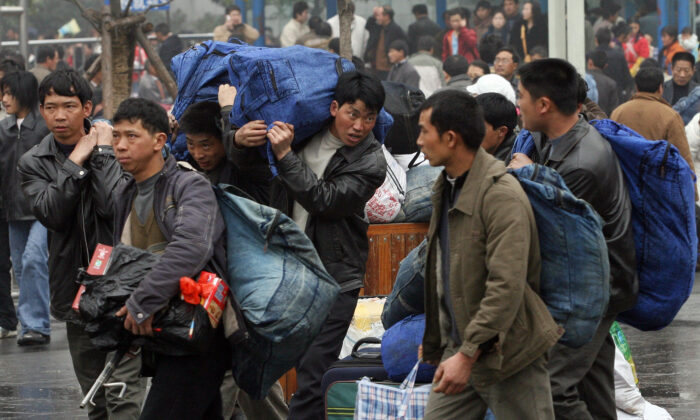 Amid the Chinese New Year holiday, migrant workers in mainland China are growing increasingly frustrated due to unpaid wages. At the end of 2020, the Chinese regime promised to clear all unpaid wages to migrant workers—but this doesn't appear to be the case. One migrant worker who spoke with The Epoch Times said that the root cause of the problem is the Chinese Communist Party (CCP) and its deceptive tactics.
Before the Chinese New Year on Feb. 12, Chinese media reported a series of violent crimes committed by migrant workers over unpaid wages.
On the eve of Chinese New Year on Feb. 11, a family was murdered in Baotai town, Ping Yi county of Shandong Province. A local villager surnamed Liu murdered a family of six in an attempt to collect 6,000 yuan (about $910) of wages they owed him. Liu committed suicide after committing the crime.
Full Story: https://www.theepochtimes.com/chinese-migrant-workers-protests-over-unpaid-wages