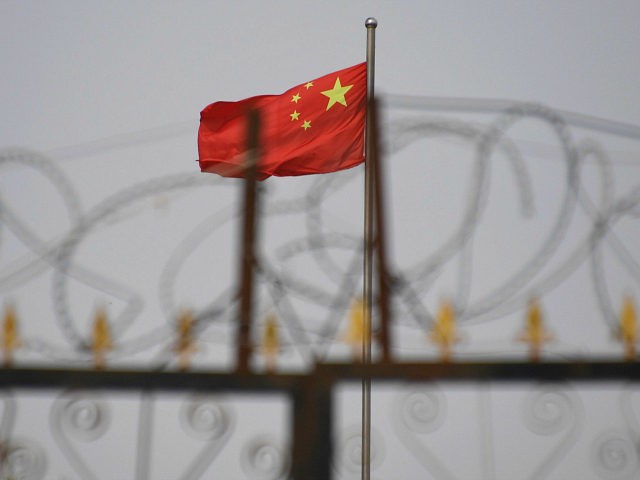 Video filmed secretly inside China and uploaded to YouTube over the past month documented about 20,000 concentration camp victims shuttled to textile factories and forced to work 12 hours a day, every day of the week.
Radio Free Asia (RFA) reported Thursday on the videos filmed by Miradil Hesen, a resident of the Aksu province where a major textile factory is located:
In his videos, Hesen gave detailed accounts of young women and other ethnic Uyghurs from the prefecture's Uchturpan (Wushi) county who are being forced to work at the Aksu Huafu Textile Factory 12 hours a day, with only one day free each month.
Rooms for workers are provided, but workers must provide their own food, said Hesen, now under arrest in eastern China's Jiangsu province after being sought by police for downloading Instagram onto his mobile phone and for publishing videos criticizing China over rights abuses.
Salaries drawn by forced laborers in Aksu, who earn only 1,500 yuan per month (U.S. $220) are not enough on which to live, and deductions of from 40 to 50 yuan (U.S. $6-7) are removed from workers' pay for time taken off for reasons not normally allowed, Hesen said.
Full Story: https://www.breitbart.com/national-security/2020/10/23/uyghur-films-china