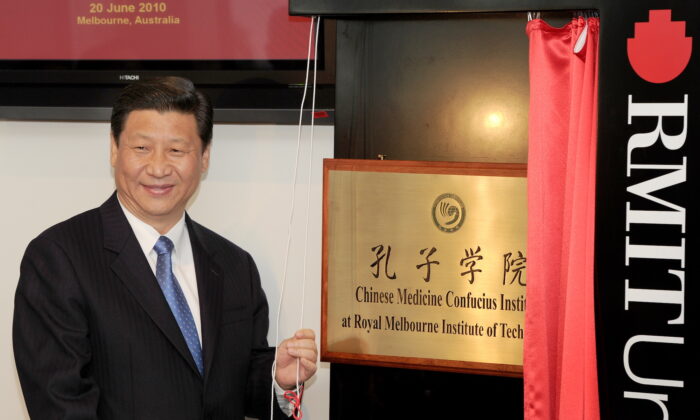 The Biden administration has quietly scrapped a proposal by the Trump administration to safeguard U.S. academic freedom from the threat of Beijing-funded Confucius Institutes (CI).
The proposed rule, named "Establishing Requirement for Student and Exchange Visitor Program Certified Schools to Disclose Agreements with Confucius Institutes and Classrooms," was submitted by the Trump administration to the Department of Homeland Security (DHS) on Dec. 31, 2020.
Under the rule, colleges and K–12 schools that are certified to host foreign exchange programs would need to disclose their financial ties to CIs and the affiliated Confucius Classrooms.
Last month, an unidentified DHS official told Axios that the rule would also apply to "any other cultural institutes or student groups, such as Chinese Students and Scholars Associations, that are funded directly or indirectly by China."
Full Story: https://www.theepochtimes.com/biden-administration-draws-criticism-for-decision-to-scrap-trumps-policy