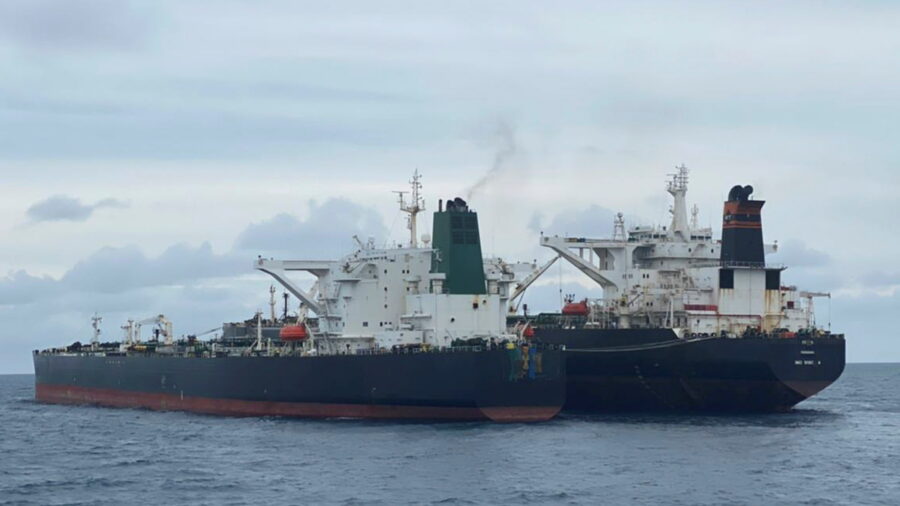 Indonesian authorities said two seized supertankers suspected of illegally transferring oil over the weekend were "caught red-handed" and are making their way to dock for further investigation.
The Iranian-flagged MT Horse and the Panamanian Freya were seized on Sunday in waters off Indonesia's West Kalimantan province and escorted to Batam island in the country's Riau Islands Province, according to the Indonesian coast guard.
"The ships will arrive in Batam at around 3 p.m. (0600GMT) to 4 p.m. later today," coast guard spokesman Wisnu Pramandita told Reuters.
Officials with the Indonesian coast guard caught the tankers "red-handed" in an alleged illegal ship-to-ship oil transfer while also recovering an oil spill around Freya, the receiving tanker.
Full Story: https://www.ntd.com/indonesia-iran-china-caught-red-handed-illegally-transferring-oil_558435.html