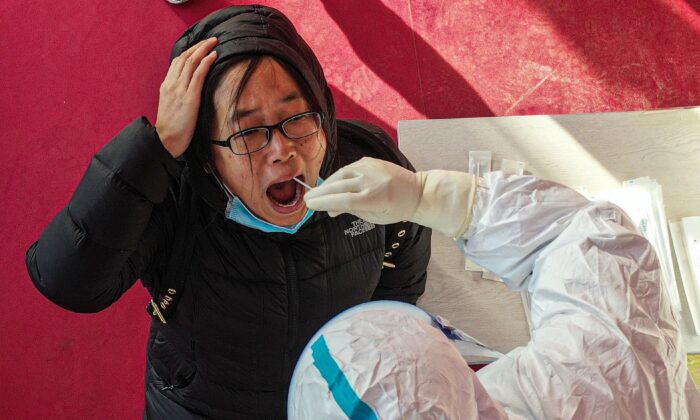 CCP virus outbreaks in areas of northern China continued to worsen over the weekend as authorities announced that they had detected patients infected with the new virus variant that first emerged in the United Kingdom.
The metropolis of Shanghai and southern Guangdong Province each reported a patient who tested positive for B.1.1.7, the new UK-derived virus strain. Both were students in the UK who returned to China in December last year. After genome sequencing, it was confirmed that they had the new strain, which is more contagious.
Meanwhile, Shenyang and Dalian authorities provided details about local superspreaders who had spread the virus to dozens of others.
Full Story: https://www.theepochtimes.com/china-announces-new-uk-covid-19-