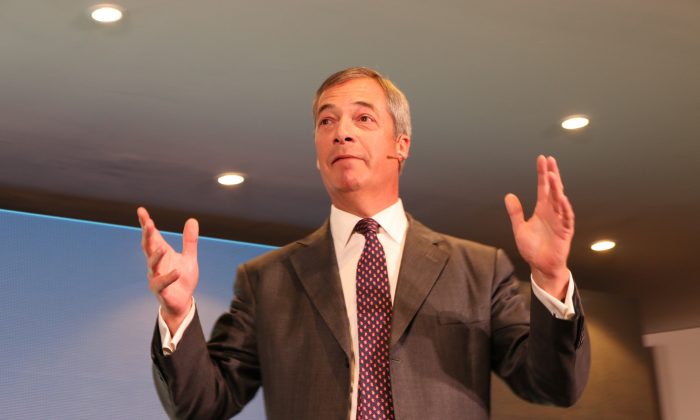 Brexit Party leader Nigel Farage has said that his next campaign, now that Brexit is done, is to make sure that the United Kingdom doesn't depend on China anymore.
Farage sent his new year greetings in a video posted on his YouTube channel on Jan. 1, the first day after the Brexit transition period ended, with a UK-EU deal signed just two days before.
Farage said that for him personally, it was "a moment of very great joy," since his life's work is done.
"Now a lot of people are asking me: what next?" Farage said. "Well, I'll tell you where the next big challenge is … it is China."
Farage said that the communist-controlled country is a big threat to the UK's independence, way of life, and liberty.
Full Story: https://www.theepochtimes.com/farage-stopping-china-is-the-next-big-battle-to-fight