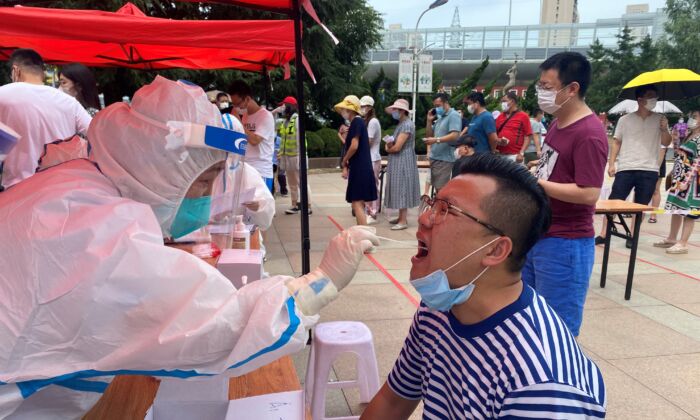 China's Xinjiang Region Pushes More Lockdown Measures In Response to Virus, Drawing Residents' Ire
The city government of Urumqi, the region's capital, announced new lockdown measures, to local residents' displeasure.
Urumqi ordered all villagers to stay at home, with only Party-appointed staff allowed to make purchases on their behalf.
"Urumqi's new measures show that the outbreak is out of control in the city, and the CCP virus has spread from urban areas to villages," said U.S.-based China affairs commentator Tang Jingyuan.
According to Urumqi official statistics, the city has roughly 3.5 million residents, with 18 percent living in rural areas, or about 655,000 people.
Outbreak in Urumqi
On Aug. 11, the Xinjiang Health Commission announced that 567 people were treated for COVID-19 at hospitals.
Full story: https://www.theepochtimes.com/chinas-xinjiang-region-pushes-more-lockdown-measures-in-response-to-virus-drawing-residents-ire_3456898.html