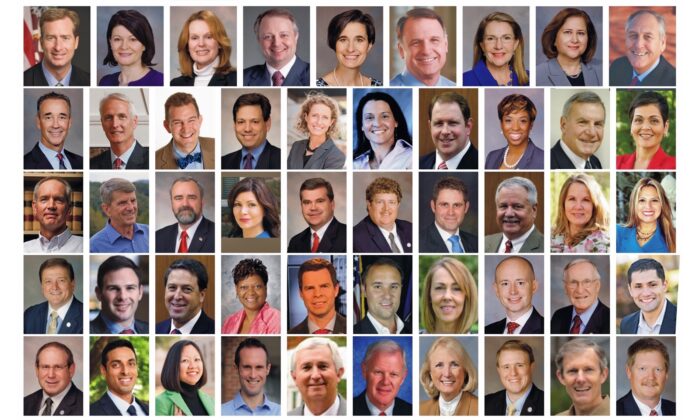 Forty-nine Virginia state lawmakers recently drafted a letter to Secretary of State Mike Pompeo, urging him to raise awareness about the plight of persecuted faith group Falun Gong in China.
This July marked 21 years of the Chinese Communist Party (CCP)'s suppression of Falun Gong, a spiritual practice with meditative exercises and moral teachings based on truthfulness, compassion, and tolerance.
First introduced in China in May 1992, the practice grew in popularity. By 1999, 100 million people in China—or about one in 13 Chinese—were practicing Falun Gong, according to Chinese state reports.
Then-head of the CCP Jiang Zemin launched a brutal persecution of Falun Gong on July 20, 1999, with authorities rounding up practitioners and detaining them inside prisons, jails, and brainwashing centers. Thousands have since died under torture, according to Minghui.org, a U.S.-based website that documents the persecution.
Letter
The lawmakers described in the letter the torture methods used by authorities, as described by Falun Gong survivors currently residing in Virginia.
"Left in death bed with four limbs tied." "Handcuffed and hung in painful position." "Violently face-fed." "High-voltage electric shock." "Not allowed to sleep for three days," the letter recounted.
Full story: https://www.theepochtimes.com/virginia-state-lawmakers-urge-pompeo-to-call-on-beijing-to-end-falun-gong-persecution_3454171.html