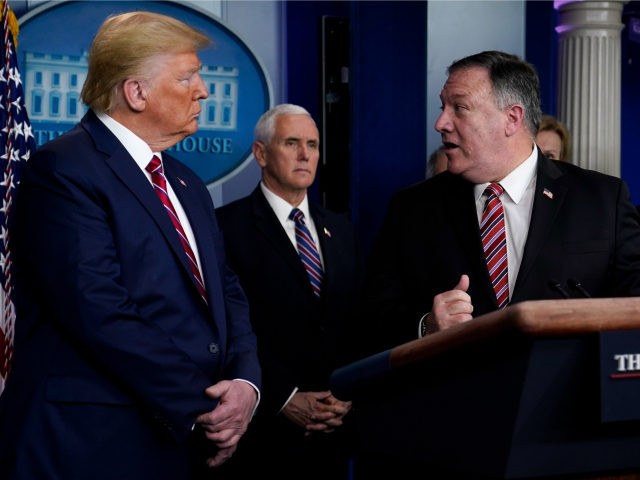 China's Global Times propaganda newspaper published a piece on Monday by an alleged Chinese "professor" repeatedly referring to critics of the Communist Party as "stupid" for noting that China provided fraudulent Wuhan coronavirus data to the world.
Specifically, Wang Wen of China's Renmin University repeatedly insulted American politicians and "elites," naming Secretary of State Mike Pompeo in particular, for questioning China's coronavirus case and death count. The Communist Party claims, at press time, 82,665 cases of Chinese coronavirus nationwide and only 3,335 deaths, more than 3,000 of which were identified in the Hubei province, where the virus originated.
China admitted that for months, it did not count "mild" coronavirus cases in its official tally but did not define what constituted a "mild" case. Subsequent reports tallying the number of sets of remains handed out by Wuhan's funeral homes last week revealed that the death toll in that city alone may be ten times higher than what China claims to be the national death toll.
Full Story: https://www.breitbart.com/asia/2020/04/06/chinese-media-stupid-u-s-politicians-just-shut-up/?utm_source=facebook&utm_medium=social