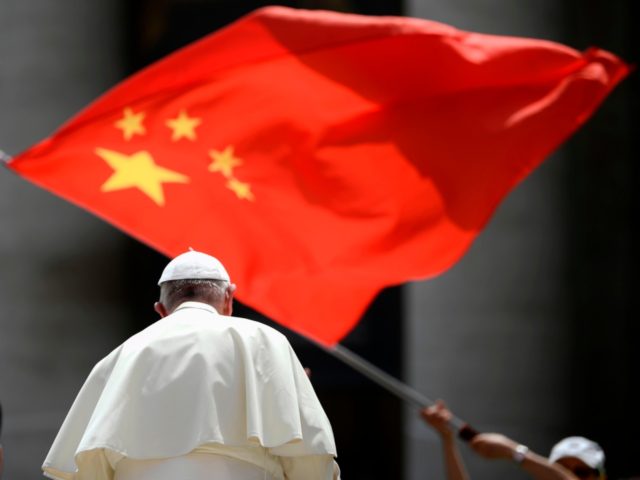 ROME — Pope Francis sent subtle but clear signals of closeness to Beijing while distancing himself from Taiwan and Hong Kong during his flight to Japan from Thailand Saturday.
In a series of telegrams to officials of the three territories, the pope disclosed the current diplomatic position of the Vatican regarding key Asian conflicts.
Especially revealing was the wording of the pontiff's telegrams to China and Taiwan and the different manner in which he described each nation.
"I send cordial greetings to your Excellency as I fly over China on my way to Japan. I assure you of my prayers for the nation and its people, invoking upon all of you abundant blessings of peace and joy," the pope wrote to Xi Jinping, president of the People's Republic of China and general secretary of the Chinese Communist Party.
Full Story: https://www.breitbart.com/asia/2019/11/23/pope-signals-closeness-china-distance-taiwan-hong-kong/