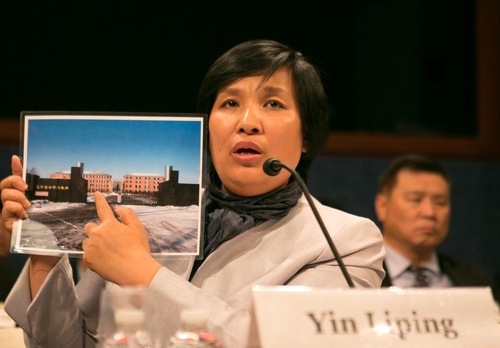 According to the NGO International Society for Human Rights, victims are sexually abused either by police or prison guards, or stripped naked and thrown into cells with male inmates. The guards make it clear to the inmates that they can abuse the women without fear of punishment.
"The perversion of some of the members of these Chinese security institutions has no limits, according to torture survivors," the organization says on its website.
Amnesty International reports that sexual torture has been used against Uighur Muslim political prisoners in the Xinjiang region of northwest China for years.
"Some have been tortured with particularly cruel methods which, to Amnesty International's knowledge, are not being used elsewhere in China. This includes the insertion of horse hair into the penis, or a special wire with small spikes which fold flat when inserted but extend when it is pulled out."
Amnesty has also reported that Tibetan women have been sexually tortured, including a group of nuns who were stripped, brutally beaten, and sexually assaulted with electric batons—all while male prisoners looked on.
According to the website Status of Chinese People, at least 100 different torture methods are used on Falun Dafa prisoners of conscience in China. These include rape, molestation, shocking genitals with electric batons, rape with foreign objects (including toilet brushes and batons), shoving hot peppers into the vagina, pinching and pulling nipples of both men and women even to the point of tearing them off, kicking genitals, forcefully administering drugs that cause menstruation to cease, forced abortion, and more.
Read more: https://www.theepochtimes.com/sexual-torture-in-chinese-prisons-no-limits-to-the-perversion