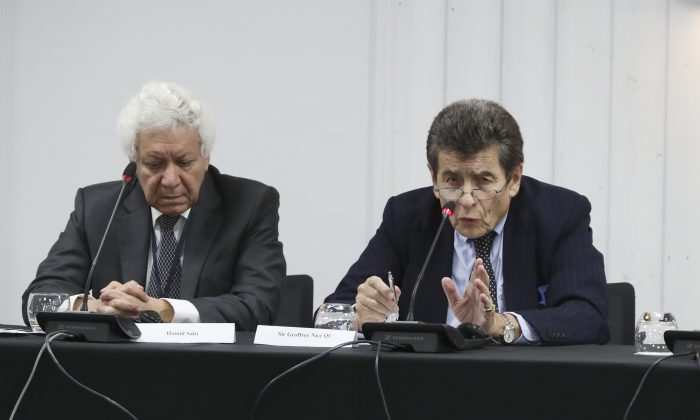 LONDON—Members of an independent people's tribunal have unanimously concluded in an interim judgment that forced organ harvesting from prisoners of conscience has taken place in China "on a substantial scale."
"The charges are that many groups including Falun Gong practitioners, Uighurs, some Christians, and some Buddhists, have been taken as prisoners, checked on a regular basis whether they are medically fit, and then, when the time comes, their organs are removed. Some stories say without any anesthetics, in a very horrible way—and immediately transplanted into an organ visitor," said Hamid Sabi, legal counsel to the tribunal, before the hearings began.
The draft judgment, which is unusual for a people's tribunal, was made Dec. 10 in hopes that it may spare innocent lives from harm in China.
"[The] oxygen of publicity may allow the real oxygen of life to continue for those who might otherwise be killed," said chair of the tribunal, Sir Geoffrey Nice QC, who previously led the prosecution of Slobodan Milošević at the International Tribunal for the former Yugoslavia.
The final judgment is due in spring of next year, and is set to detail whether international criminal offenses were committed, who the perpetrators are, and the numbers of forced organ harvesting victims involved.
Until then, submissions of evidence are still open, and so is the invitation to the Chinese regime to join the proceedings, for which they have so far provided no response.
Disturbing Evidence
Public hearings for the China tribunal started Dec. 8 and ran for three days, during which more than 30 witnesses, including refugees, investigators, and doctors presented disturbing evidence.
Read More Here: https://www.theepochtimes.com/tribunal-rules-that-forced-organ-harvesting-has-taken-place-in-china_2735749.html