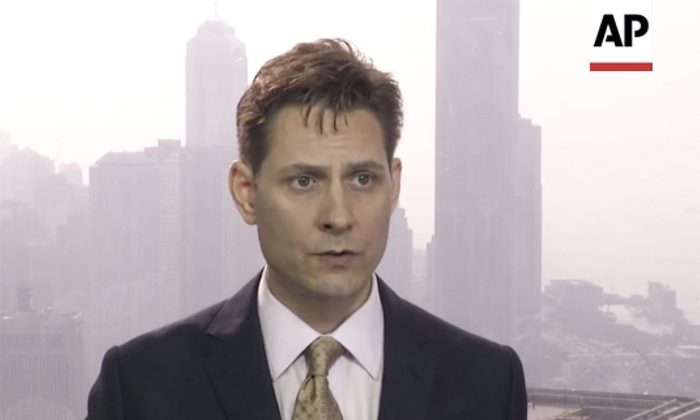 TORONTO—The Canadian government says it is aware of the detention of a Canadian citizen in China, and is discussing his case with Chinese authorities.
Michael Kovrig, who at one time served as a diplomat for Canada and helped with Prime Minister Justin Trudeau's official trip to Hong Kong in 2016, has been detained by Chinese authorities. The reason for his capture has not yet been made clear.
"The Canadian government is seized with this case and will continue to speak with the Chinese government," said Guillaume Bérubé, a spokesperson for Global Affairs Canada. "We are providing consular assistance to the family of the Canadian."
Kovrig's capture comes as China has warned Canada to release Huawei CFO Meng Wanzhou immediately or face "grave consequences."
Speaking to reporters, Canada's Public Safety Minister Ralph Goodale said the government is "sparing no effort" to ensure Kovrig's safety.
"We're obviously worried about whenever a Canadian is put in a situation that puts them at some risk or jeopardy, where's there's no apparent or obvious cause or trigger for that," Goodale said.
Goodale said the Canadian government is trying to find out more about the case, and also "demonstrate to the Chinese government through our diplomatic offices how seriously we view this matter."
Kovrig is currently employed as a senior advisor with the think tank International Crisis Group.
Read The Full Story Here: https://www.theepochtimes.com/canadian-government-says-they-have-raised-case-of-detained-former-diplomat-with-the-chinese_2736020.html